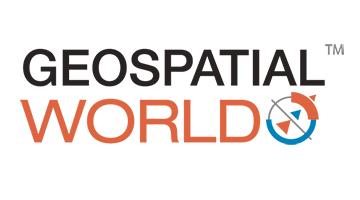 Geospatial World is a popular publication, well acclaimed and most referred by global geospatial industry, policy and user community, research and academia alike. The print and online publications provide insight and analysis of technology trends, applications and business dynamics of GIS, remote sensing, GNSS, Surveying & Mapping, BIM, LiDAR and emerging technologies. The #1 media has 50,000+ global print readership, 90,000+ monthly online visitors, 290,000+ monthly page views and 50,000+ social media followers.
Subscribe for our FREE copy of digital magazine at: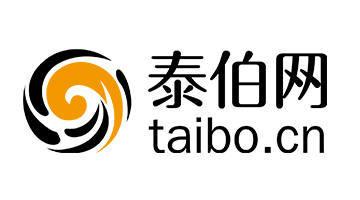 Founded in 2005, Taibo (3sNews) is the leading geospatial media in China. We undertook the mission of "Connect Geospatial Industry through 3sNews" and committed to meeting our users' diverse needs. 3sNews is the most influential vertical media covering the largest user group in China. It has devel-oped into an all-round media platform consisting of website, magazine, e-newsletter and mobile application. World Geospatial Developers Conference (WGDC), an annual conference held by 3sNews, has become a predominant gathering in the industry. Geospatial Information Officers (GIO) club organized by 3sNews is a high-end social platform for mainly chief executives in the industry. Taibo Intelligence is a newly developed product, aiming to provide professional consultations for our corporate clients, and helping them make better decisions. 3sNews is the most trustworthy media for international geospatial partners to understand and explore geospatial field in China.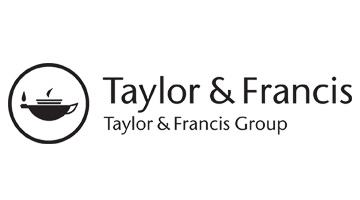 Taylor & Francis Group partners with researchers, scholarly societies, universities and libraries worldwide to bring knowledge to life. As one of the world's leading publishers of scholarly journals, books, ebooks and reference works our content spans all areas of Humanities, Social Sciences, Behavioural Sciences, Science, and Technology and Medicine.
From our network of offices in Oxford, New York, Philadelphia, Bangalore, Melbourne, Singapore, Beijing, Tokyo, Stockholm, New Delhi and Cape Town, Taylor & Francis staff provide local expertise and support to our editors, societies and authors and tailored, efficient customer service to our library colleagues.
Taylor & Francis Group publishes more than 2,500 journals and over 5,000 new books each year, with a books backlist of approximately 130,000 specialist titles. We are providers of quality information and knowledge that enable our customers to perform their jobs efficiently, continue their education, and help contribute to the advancement of their chosen markets.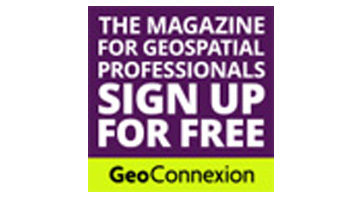 GeoConnexion International and GeoConnexion UK bring you the latest news and stories plus reports from geotechnology industries in UK, Europe, the Middle East, Africa, North America and Asia.  
Coverage of topics such as 3D Visualisation, Remote Sensing, LiDAR, Cloud, Mobile Mapping, Navigation with emphases on healthcare, public safety, retail, the environment, utilities, surveying, LBS, transport/ logistics, telecommunications and more.  
View the magazines: http://www.geoconnexion.com/publications/
Subscribe to GeoConnexion magazines: http://www.geoconnexion.com/membership/
Sign Up for free GeoConnexion Newsletter: http://www.geoconnexion.com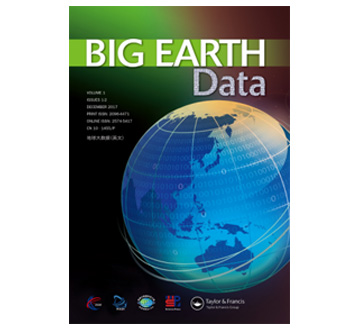 Measuring and monitoring the Earth, environmental processes and change, as well as the interaction between humans and the Earth has led to the creation of a growing body of large data sets.
'Big Earth data' are gradually becoming a new engine of scientific discovery and knowledge innovation for Earth System Science.
Big Earth Data is an interdisciplinary Open Access journal. It aims to provide an efficient and high quality platform for promoting 'big data' sharing, processing and analyses, thereby revolutionising the cognition of the Earth's systems.
The journal publishes research topics on 'big data' studies across the entire spectrum of Earth Sciences. Article types include original research articles, review articles, data papers and technical notes. By providing a platform for the publication of research papers and data papers with descriptions of data sets, the journal aims to promote the principle of data sharing via an open data policy.
https://tandfonline.com/toc/tbed20/current?utm_source=TFO&utm_medium=cms&utm_campaign=JMO03751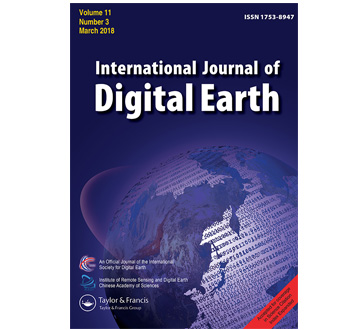 Digital Earth is a virtual representation of the planet, encompassing all its systems and forms, both natural environment and human societies, manifested as a multi-dimensional, multi-scale, multi-temporal, and multi-layer information facility. Digital Earth is the framework for geographically linked research and applications in the physical and social domains of the Earth, a digital modeling platform to monitor, measure, and forecast natural and human activity on the planet, and a visualization of the world. It is three-dimensional, four-dimensional if a temporal monitoring component is added, and even five-dimensional if scale is treated as a variable instead of a set of discrete steps. As a global initiative, Digital Earth aims to improve social conditions, protect the environment, and support future sustainable development.
The International Journal of Digital Earth is a response to this initiative. This peer-reviewed academic journal (SCI-E) focuses on the theories, technologies, applications, and societal implications of Digital Earth and those visionary concepts that will enable a modeled virtual world.
The International Journal of Digital Earth is an official journal of the International Society for Digital Earth (ISDE).
The International Journal of Digital Earth acknowledges the support of the Key Laboratory of Digital Earth Sciences and the Institute of Remote Sensing and Digital Earth (RADI), Chinese Academy of Sciences.