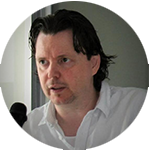 Welcome from the Local Organizing Committee
On behalf of the Local Organizing Committee, I am pleased to invite you to attend the 11th International Symposium on Digital Earth (ISDE 11), on 24 – 27 September 2019 in Florence, Italy.
The International Society for Digital Earth (ISDE), founded in Beijing in 2006, is a non-political, non-governmental and not-for-profit international organization principally promoting academic exchange, science and technology innovation, education, and international collaboration towards Digital Earth. The biyearly ISDE symposia are the major international events relating to the progress and advances in the science, technology and applications for the Digital Earth.
The theme of this year's conference is "Digital Earth in a Transformed Society". We will have technical sessions, invited talks and panels organized around this theme, focusing on the many benefits of Digital Earth to human beings and the planet. At ISDE 11, you will have the opportunity to meet world's leading scientists who will address past and present of the Digital Earth, and debate the future directions for the next decades.
The 11th ISDE Symposium in Florence is also a great opportunity to reach out the European scientific and industrial communities for increasing their involvement in the vision, elaboration and realization of the Digital Earth.
Florence is known worldwide as the cradle of the Renaissance, where the movement began and developed. The city was once home to great innovative thinkers and artists, such as Michelangelo, Dante, Leonardo da Vinci, Brunelleschi, Donatello, Botticelli, Lorenzo de' Medici, Machiavelli, and also home of Galileo (native of Pisa). A wealth of museum masterpieces and historical monuments, most famously Michelangelo's "David" and Botticelli's "The Birth of Venus," attests this magnificent past.
In 2019, Florence will celebrate the 500th anniversary of the death of Leonardo Da Vinci, – a perfect reason to celebrate his legacy of science, art and engineering.
Paolo Mazzetti – Chair of the ISDE 11 Local Organizing Committee